Home » Technology
Top 10 gadgets that clicked in 2009
And so it ended — 2009 arguably one of the most exciting years for gadget freaks threw up surprises for some and disappointments for some others. The touchscreen revolution came to India as iPhone was officially launched here.
Samsung followed and so did Nokia, the latter trying desperately to hold on to their market share in the face of new competition.
Yet the Finnish company managed to put on a brave show with E72, which combines a solid feature set, a sexy keyboard and a slim and stylish design.
Among the cameras the Canon and Nikon war continued with the formers S90 and D10 taking on D5000.
Then there was the Sony Playstation 3 Mini that promises to be the best value for money gadget ever and a host of laptops that you simply couldn't get enough of.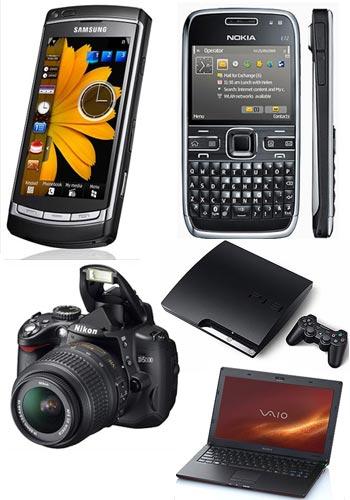 Gadgets that clicked in 2009
The N97 was Nokia's flagship Symbian S60 product this year but perhaps the best phone on the S60 platform is the Omnia HD from Samsung.
The first thing you notice about the device is the gorgeous 3.7 inch AMOLED touchscreen — possibly the best available on any phone. The Omnia HD comes with an 8 MP camera and as the name suggests it can shoot HD video at 720p at 24 frames per second.
The capacitive touchscreen is very responsive and compared to the N97 the phone has a faster processor and more RAM providing better all-round performance.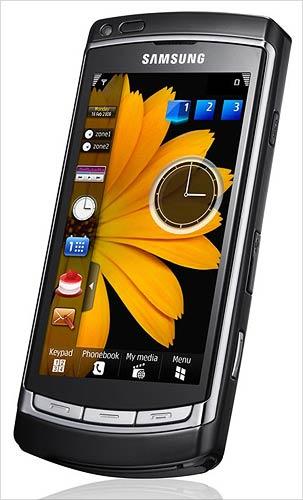 Image: Samsung i8910 Omnia HD
One of the most exciting developments of 2009 is the critical mass of quality smartphones released on Google's Android OS. Unfortunately several of them including the much praised Motorola Droid aren't available yet in India. Still we do have HTC's excellent HTC Hero.
One of Android's strengths is customisability and HTC took advantage of this to add its slick Sense UI on top of the OS and added several neat widgets and some excellent social networking features.
In general the Hero is a solid all-round phone with a 5MP camera, a 3.2inch capacitive screen and GPS.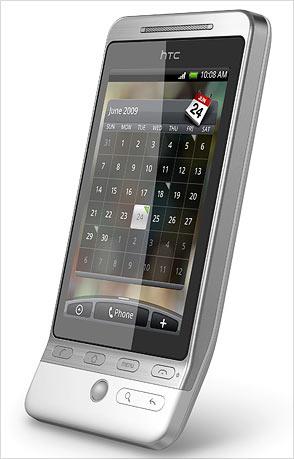 Image: HTC Hero
One of the biggest hits of 2008 was the E71 which combined a solid feature set, a great qwerty keyboard and a slim and stylish design. Its successor the E72 is in many ways a conservative upgrade which has disappointed some fans.
But by taking a tried-and-tested product and making a few crucial improvements Nokia has created one of the best business phones out there with a nice keyboard, excellent build quality and decent media features.
The big improvements over the E71 include a significantly better 5MP camera, a 3.5mm audio jack, a digital compass and a more powerful processor.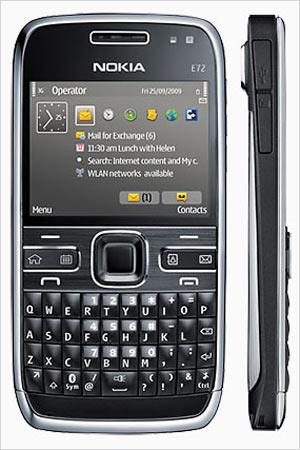 Image: Nokia E72
Cameraphones have improved dramatically in recent years with greater resolution and better features; Sony Ericsson's Idou raises the bar further this year along with Samsung's Pixon 12.
The Idou has all the bells and whistles you would expect from a cutting-edge cameraphone: 12 megapixel resolution, xenon and LED flash, touch-focus and face/smile detection.
Most importantly it takes great photos coming close to the quality of low-end point-and-shoot cameras.
Unlike Samsung's Pixon, the Idou is a smartphone which runs Symbian S60. So in addition to the camera, you get a fairly well-rounded smartphone with GPS, TV-out, quad-band GSM and a 3.5 inch resistive screen.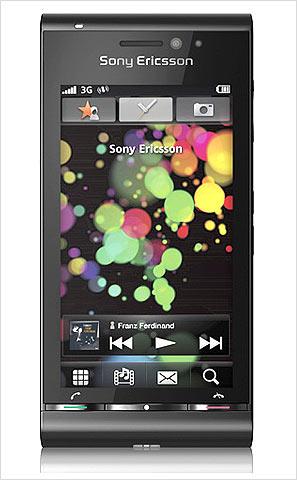 Image: Sony Ericsson Idou
Canon's S90 is possibly the best compact camera released this year. On the surface it seems fairly similar to other such cameras with 10 megapixels, 3.8 optical zoom and a 3 inch LCD. But it really shines in two areas: low light photos and controls.
The cameras comes with a large f/2.0 aperture which means much better photos in low light without having to use a flash making this an ideal camera for indoors shots.
Furthermore it comes with the new and faster Digic 4 processor which provides better performance. The S90 also uses an innovative control ring which surrounds the lens and can be used to control a range of settings like ISO, exposure, white balance and so on.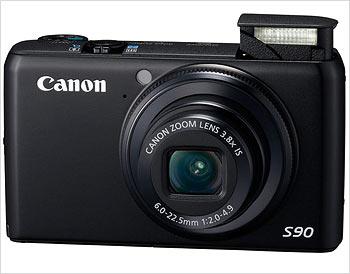 Image: Canon Powershot S90
The D5000 is positioned in the mid-entry D-SLR level niche priced at around Rs 45,000.
It comes with a 12.3 megapixel CMOS sensor, a fine kit lens and an articulated LCD screen with live view which be flipped down. The D5000 is fast to switch on and between photos and takes great pictures particularly in low light with excellent high ISO performance.
It can also shoot videos at HD resolution. Overall a very solid low-end D-SLR and a formidable competitor to Canon's 500D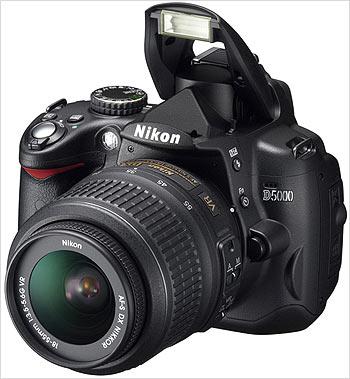 Image: Nikon D5000
The D10 is Canon's first waterproof digital camera; it can take pictures and video up to a depth of 10 metres. In addition it's freezeproof, dustproof and shockproof making it a great camera for outdoors trips.
That apart it's a fairly solid all-round camera with 12 megapixels, 3X optical zoom and a Digic 4 processor.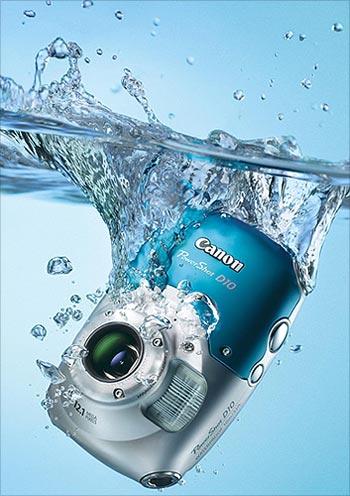 Image: Canon D10
As the name suggests it's slimmer and lighter than previous models and also quieter and more energy-efficient. Despite this it packs in the same features and in fact raises the hard drive capacity to 120GB.
Priced at about Rs 20,000 this is the best value for money when it comes to current-generation videogame consoles in India particularly when you consider the excellent blu ray player.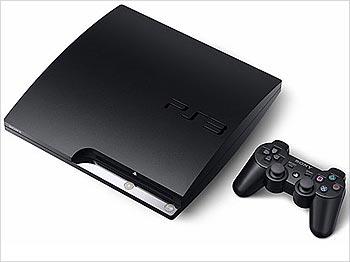 Image: Sony Playstation 3 Slim
A bit like the E72 the latest iPod Touch was a fairly conservative upgrade which was greeted with some disappointment especially over the lack of a camera.
However it remains by far the best touch-based media player available in India particularly since Microsoft's impressive Zune HD hasn't been officially released here.
And the latest Touch has made some significant improvements notably a more powerful processor, voice control and better Bluetooth support.
However its greatest strengths are those it shares with previous models: an intuitive UI, a beautiful design and perhaps most importantly compatibility with tens of thousands of applications in the App Store.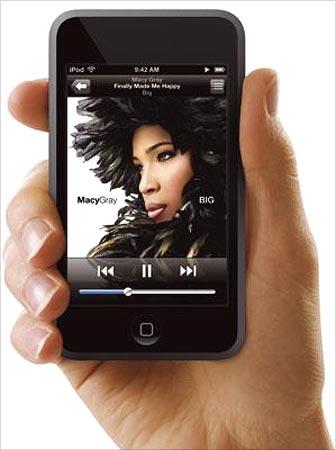 Image: iPod Touch 3rd Generation
Of all the new laptops launched with Windows 7, the Vaio X has probably created the maximum buzz as
the world's lightest laptop.
The X117 available in India for around Rs 80,000 comes with a 2Ghz Atom processor, 2GB of RAM and a 128GB solid state drive.
It's the SSD along with the carbon fibre body which makes the Vaio X light, weighing just 760 grams, as well as expensive.
The X117 runs Windows 7 Professional and has a battery life of 6.5 hours.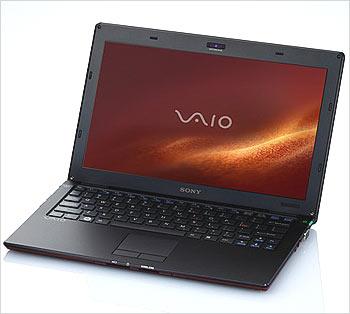 Image: Sony Vaio X

Source  : Rediff