Home » Automotive
The sexiest bikes on Indian roads
Bikes — the best companion of the young generation! The most apt thing to ride on a busy Indian road 'festooned' with craters and holes, a road overloaded with four wheelers occupying much of the space and killing your precious time during rush hours.
As a matter of fact, a bike is a style statement for youths. And at the same time more of a necessity too. Have a look around your city and you would end up treating your eyes with some of the best looking hunks on two wheels. The myth is gone long back when Indian roads were rules by mopeds and less powerful engine bikes, and now more and more superbikes are making their spaces in the country.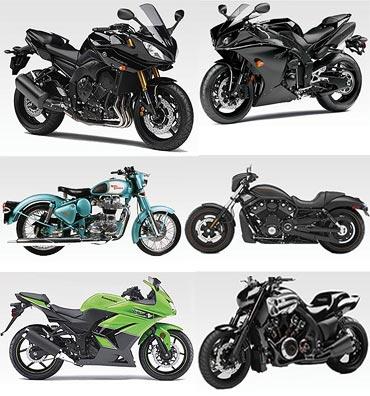 Come… let's explore some of the sexiest rides on Indian roads!
Yamaha YZF-R1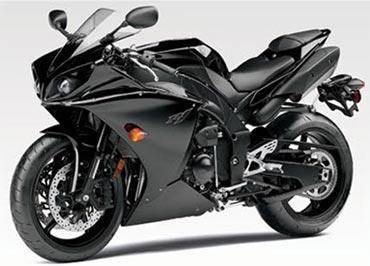 The ultimate legend of the sports bikes, the motorcycling icon and the out-of-the-world looks enough reasons to call Yamaha YZF-R1 an all-powerful World Superbike racewinning machine.
The head-turner on road has an electrifying performance level and an extremely rider friendly character. Courtesy Yamaha's avant-garde, race-bred technology which makes it an eye-catcher anytime, anywhere!
Tech features:
Engine: Liquid-cooled, 4-stroke, forward inclined parallel 4-cylinder, 4-valve, DOHC, 998cc
Max Power/Max Torque: 139.0 kW (189 PS) @ 12,500 rpm/ 118.3 Nm (12.1 kg-m) @ 10,000 rpm
Dimensions: 2,060mm x 720mm x 1,110mm
Wheelbase: 1,415mm
Minimum ground clearance: 135mm
Dry weight: 177 kg/131kg
Fuel tank capacity: 18ltrs
Oil capacity: 3.83ltrs
Suzuki Hayabusa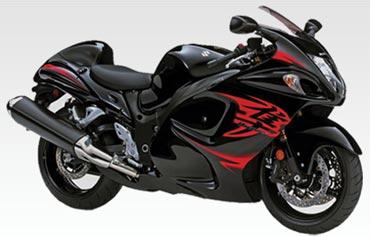 Suzuki GSX1300R, or Suzuki Hayabusa as it better known as, is the mesmerising supersport bike from the house of Suzuki. FYI, the bike is the world's fastest production bike with a top speed of 188 194 miles per hour (303 312 km/h).
And hence the name Hayabusa… Japanese term for 'peregrine falcon', a bird that often serves as a metaphor for speed due to its vertical hunting dive!
If speed is the main glory of the bike, it is not everything that makes it an ultimate sensation… keeping in mind the salivating looks and the heavenly ride experience.
Tech features:
Engine: 4-stroke, 4-cylinder, liquid-cooled, DOHC, 1340 cc
Max Power/Max Torque: 72.2 bhp (128.4 kW) @ 10100 rpm/ 102.3 lb.ft (138.7 N.m), 97.8 lb.ft (132.6 N.m) @ 7600 rpm
Dimensions: 2190mm x 735mm x 1165mm
Wheelbase: 1480mm
Minimum ground clearance: 120mm
Dry weight: 250kg
Fuel tank capacity: 21.0ltrs
Oil capacity: 7.1ltrs
Honda CBR 1000RR (Fireblade)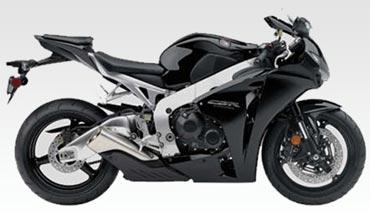 Guess what's the term used for a perfect blend of performance with style? It's Honda CBR 1000RR Fireblade — the epitome of beauty and excellence on road.
The bike aimed to perfection on World Superbike tracks across the globe has a powerful engine and refined chassis that quite aptly flaunts its state-of-the-art sportbike features.
A joyous ride and an amazing experience… that's what this Fireblade is all about.
Tech features:
Engine: 999 cc (61.0 cu in) liquid-cooled inline fourcylinder
Max Power/Max Torque: 178.0 hp (133 kW) @ 12,000 rpm/ 82.6 lbf ft (112.0 N m) @ 8500 rpm
Wheelbase: 55.4 inches
Dry weight: 175kg
Fuel tank capacity: 18ltrs
Oil capacity: 4.0ltrs
Kawasaki Ninja 250R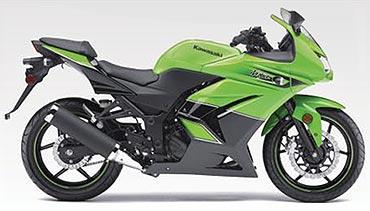 The bike which crawled in the market as the entrylevel sport bike in 1983 is finally a show-stopper.
The masculine hunk on road and the out-of-the-world riding experience along with a powerful engine and Suzuki's technology are the main features of Ninja 250R which make it worth a thing to admire forever.
Tech features:
Engine: Four-stroke, liquid-cooled, DOHC, parallel twin, 249cc
Max Power/Max Torque: 26.4 hp @ 11,000 rpm (rear wheel)/ 13.6 ft lb (18.4 N m) @ 9,750 rpm
Dimensions: 2090mm x 710mm x 1100mm
Wheelbase: 1400mm
Minimum ground clearance: 150mm
Dry weight: 151-153kg
Fuel tank capacity: 18ltrs
Oil capacity: 1.9ltrs
Royal Enfield Classic 500cc (Fi)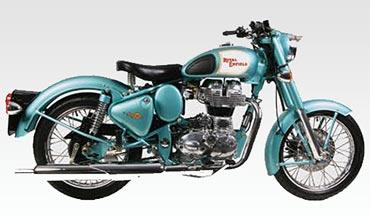 Armed with a potent fuel injected 500cc engine and clothed in a disarmingly appealing post war styling, the Classic 500 promises to be the most coveted Royal Enfield in history.
The bike has it all — the power, the fuel efficiency, the reliability and simple, and a drop dead gorgeous classic styling.
Tech features:
Engine: Single Cylinder, 4 Stroke, OHV, SI Engine, Air cooled, and Fuel Injection, 499cc
Max Power/Max Torque: 27.2 bhp @ 5250 rpm/ 41.3 Nm @ 4000 rpm
Dimensions: 2130mm x 800mm x 1050mm
Wheelbase: 1370mm
Minimum ground clearance: 140mm
Dry weight: 187kg
Fuel tank capacity: 13.5ltrs
Maximum speed: 130Kmph
Harley Davidson VRSCDX Night Rod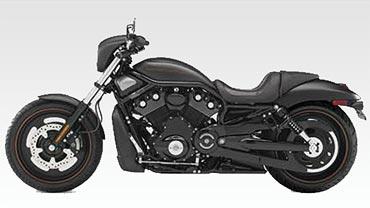 Oooohhh… the last word for a two-wheeler ride.
Harley Davidson, the brand name is enough to speak for itself. And the toppings like mindblowing looks and an extremely impressive engine are self implied features of the cruiser called VRSCDX Night Rod.
Your heartbeat stops and you are left sighing with amazement — a single glimpse of the Night Rod is enough!
Tech features
Engine: Liquid-cooled, Revolution, 60 V-Twin Overhead cam, 4 valve per cylinder, 1250cc
Max Torque: 111 Nm @ 7200 rpm
Dimensions: 2460mm x 870mm x 1060mm
Wheelbase: 1715mm
Minimum ground clearance: 140mm
Dry weight: 307kg
Fuel tank capacity: 18.9ltrs
Oil capacity: 4.7ltrs
Yamaha V-Max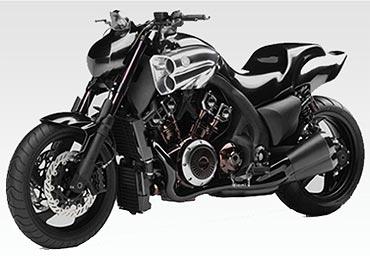 Yamaha V-Max — the legend continues'…
This is what the company adds as the tagline of the power cruiser. And trust us, it is actually a legend to the true sense of the word.
A sophisticated chassis with unique bodywork, an state-of-the-art powerful engine and a strong impressive performance when combined with Yamaha's finest and latest electronic engine control technology, the outcome is the V-Max.
Tech features:
Engine: Liquid-cooled, 4-stroke, DOHC, 4-valve, V-type 4-cylinder, 1679cc
Max Power/ Max Torque: 147.2 kW (200 PS) @ 9,000 rpm/166.8 Nm (17.0 kg-m) @ 6,500 rpm
Dimensions: 2395mm x 820mm x 1190mm
Wheelbase: 1700mm
Minimum ground clearance: 140mm
Dry weight: 310kg
Fuel tank capacity: 15ltrs
Oil capacity: 5.9ltrs
Yamaha Fazer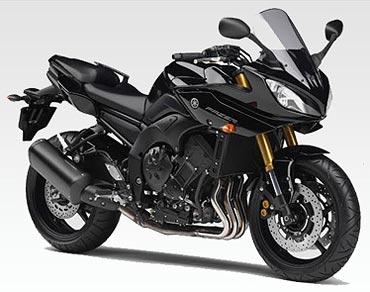 Fazer is the baby of the global Fazer series known for their sports touring.
Looks, looks and looks — are the things which takes away all the attention. Thanks to the triple macho design concept giving it a concentrated form with excellent ergonomics!
Need not forget the strong performance and excellent riding experience. Though it doesn't quite gel with the standards and class of the above mentioned bikes, it is worth a pick in this list mainly for its sexy and killing exteriors!
You may say… it's a personal pick!
Tech features:
Engine: Air-cooled, 4-stroke, SOHC, 2-valve, 153cc
Max Power/ Max Torque: 14PS @ 7500 rpm/ 14 Nm @ 6000 rpm
Dimensions: 1,975mm 770mm 1,045mm
Wheelbase: 1335mm
Minimum ground clearance: 160mm
Dry weight: 130kg
Fuel tank capacity: 12ltrs
Source :